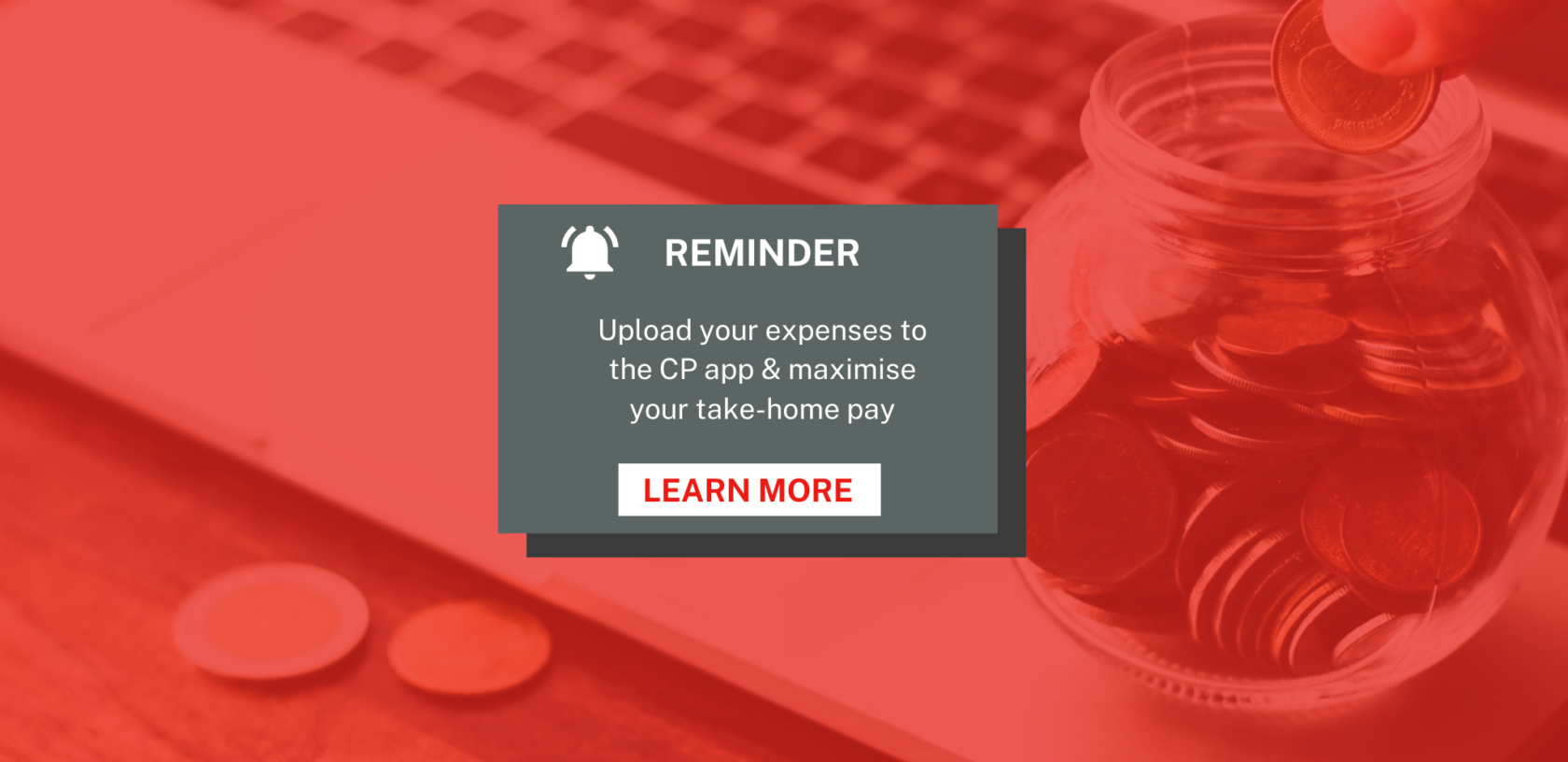 What Business Expenses Can I Claim as a Professional Contractor?
Posted Thursday, March 10, 2022

As a Professional Contractor, there are many ways to earn and save more money.

You can claim business expenses on a wide range of costs which can be offset against your income.

It's important to know what tax deductions you qualify for so you can ensure you are maximising your take home pay.

Our award-winning app and portal make it easy to upload your expenses quickly and efficiently. All you need to do is upload a photo of your receipts and invoices, and we will look after the rest!
Here are some examples of expenses that you may be entitled to claim
Mobile phone, home phone & home Internet usage
Postage & Stationery
Public transport / Taxis / Tax-saver ticket
Training courses related to your field of expertise
Home Office Equipment
Computers, laptops & tablets
Costs of trade magazines & subscriptions
Professional Subscriptions & Business Memberships
It is important to note that Travel and Subsistence expenses can only be claimed on business journeys outside of travel from home to your usual place of work—no need to worry as we will give you all the advice you need around this. Give us a call on 01 6110707 if you would like more information.
Other Expenses you can claim as a PLC Contractor
There are additional expenses you can claim when you own a Personal Limited Company:
Company Vehicle
Premise for work
Purchasing a company vehicle can be very tax-efficient if you opt for a commercial or electric vehicle. If you have a business premise, any rent and bills are considered allowable expenses also. Employ a Family Member to assist you and possibly save on tax.
More expenses you can offset against your tax liability
Income protection payments
Pension contributions
Small Benefits Scheme: get up to €500 tax-free in vouchers each year
Make sure you are in good hands
There are plenty of allowable business expenses for Professional Contractors to claim across all industries. At Contracting PLUS, your Dedicated Account Manager will know your business and will be able to guide you through your expenses and what you are allowed to claim. We want to ensure that you maximise your savings while remaining fully tax complaint.
Give Us a Call Today
If you have any queries on your allowable business expenses or want to learn more about Professional Contracting, we would be happy to talk to you! Give us a call on 01 6110707 and speak to one of our qualified Contracting Consultants or book a call HERE.
Contracting PLUS – Making Contracting Simple
See related articles
All your questions answered
---