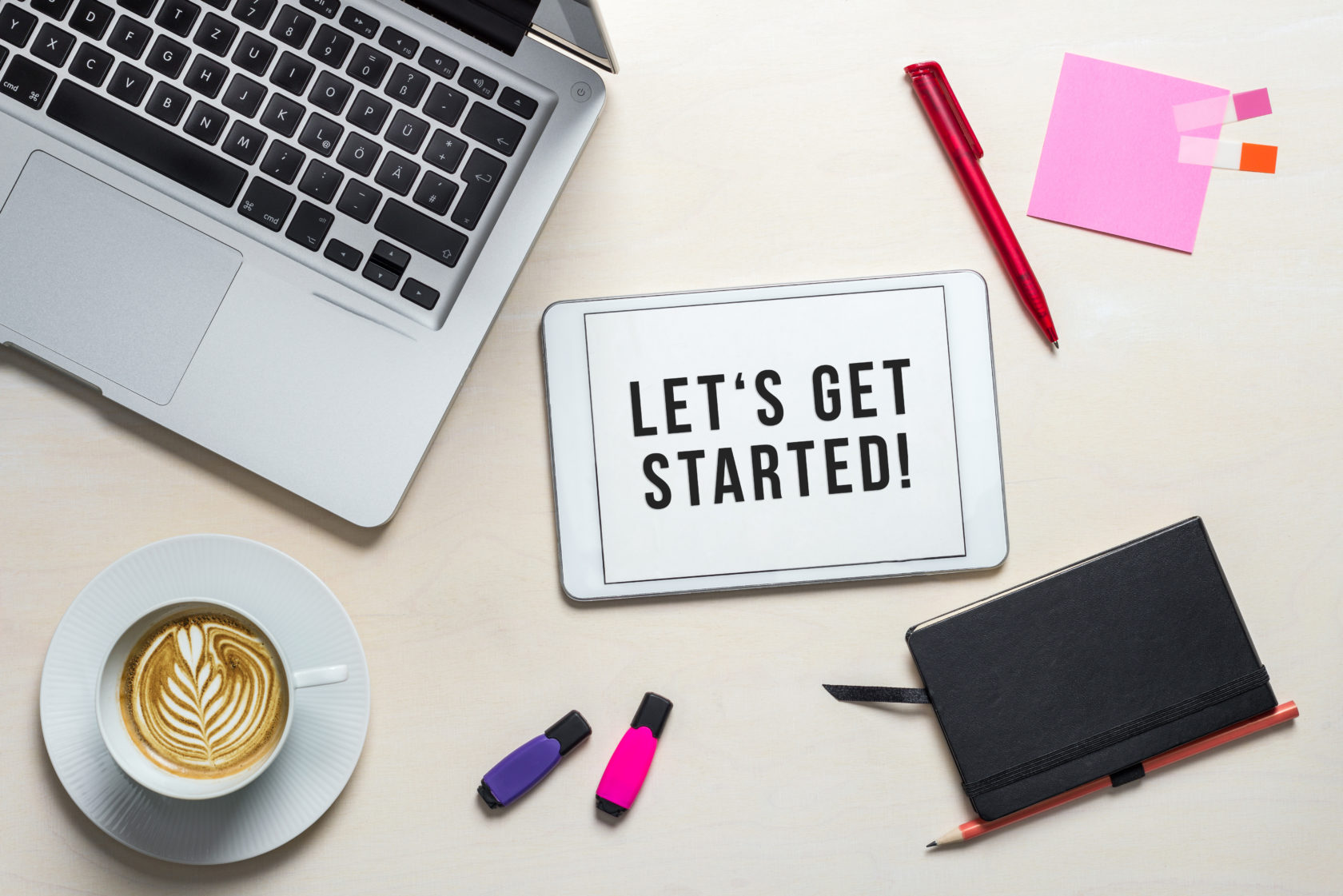 Getting Started as a Contractor
Posted Tuesday, July 21, 2020
by Jimmy Sheehan, Commercial Director, Contracting PLUS
Exactly a year ago I wrote about the 'Seasons of Contracting' and at that time we were in the middle of  the 'Contracting Summer'. Since Covid19 arrived, we've since passed through Winter and Spring and the Contracting Summer' is once again just around the corner. Despite Covid19 still being very much with us, companies are hiring, though they are opting for contractors more so than permanent employees.
Very few Professional Contractors were displaced during Covid19 which means all these new contract roles will be likely filled by those new to contracting. Here's a beginner's guide on how to start contracting.
Research Your Market
Find a good contract recruiter who understands your skillset, Be that IT, Pharma, Engineering, Finance, Marketing & Sales, HR, etc. There are specialist recruitment firms all over Ireland with the expertise and contacts to find you a contract role. Talk to them. Find out what you could earn. Let them know you exist. Give them a clear brief on the type of work you like and the skills you have.
Know your Worth
Contractors get paid a higher equivalent day rate than employees. It can be substantially more and it is driven by a mix of your unique skills and experience, and the demand in the market. It can sometimes be as little as a 10% increase but can also be well north of a 50% increase.
Get a rough idea on figuring out what your daily rate should be. Once you know what you want your contracting daily rate to be, you know where to start. Use this to help you calculate your day rate.
Get your name out there
You may already have spoken to (and registered with) a contract recruiter or two. But there are also online platforms where you can register your details and you will be notified if a contract role matching your qualifications and desires gets registered. The beauty of all this is you can remain in any PAYE job you have until the right contract comes up. One word of warning though, contract roles are filled quickly, so you'll need to be able to move quickly.
Get your company set up
This is a lot easier than many first think. This is our expertise in Contracting PLUS. We're Ireland's largest provider of Umbrella Companies. If this is your first contract (or your reasonably new to contracting) then watch this video to understand how Umbrella Companies work.
Umbrella Companies are the most popular start up option with 80% of contractors choosing to use them. Its free and fast to get you set up which means you can be ready to walk onsite in as little as an hour (though we typically recommend you don't leave it until the last minute as your client and the recruitment agency will need to have the contracts in place).
Give one of our Contractor Solutions Consultants a call now on (01) 611 0707 or use this link to schedule a call for a time that suits you.
Have the right Insurances in Place
Yes. As an Independent Contractor, you will be required to have commercial insurances in place. But don't worry. When you operate through a Contracting PLUS Umbrella Company, or you engage us as your accountant for your Personal Limited Company (we can set one up for free if you don't already have one), then you're automatically covered by our group insurance policy saving you upwards of €500 a year.
I'm a little hesitant – is contracting right for me?
It's natural to have doubts when trying something new, especially a new role. Our website is full of reasons why others have chosen contracting as a career but the more popular ones are;
• You'll be better paid
• You'll gain more experience
• You'll have a better work/life balance (or life/work balance as we prefer to call it)
• You'll have better opportunities to work for more companies – some of which you might never get into as an employee
In this video, our Commercial Director Jimmy Sheehan discusses why now is a great time to be a Professional Contractor

As a contractor you still have access to State benefits, you'll still be able to get a mortgage and you'll probably pay less tax than an employee earning the same amount. You have real control over your financial future and with our in-house pension and protection advisors who are all part of our service, you get the best advice for contractors. We only work with professional contractors and use our 20 years of experience to ensure you have the best experience.
Give us a call. Even if you don't have a contract yet. Ask us the questions you want answers to. We can also introduce you to our recruitment partners who specialise in contract roles with your expertise.
Contracting PLUS – Making Contracting Simple
---