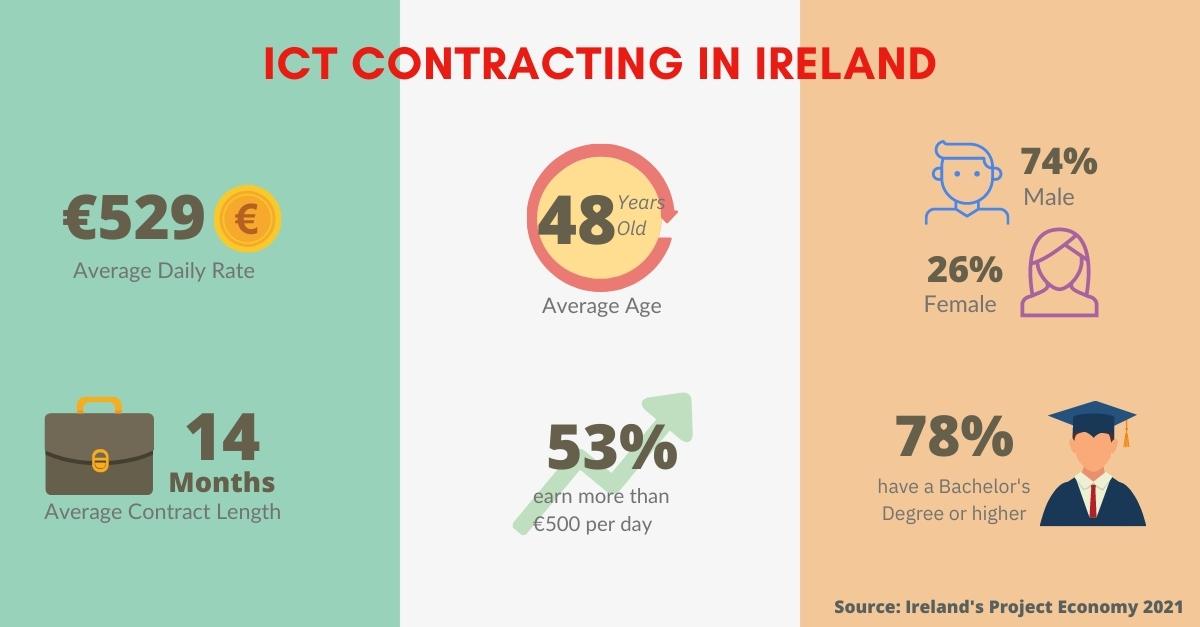 Thinking About Contracting in the ICT Sector?
Posted Tuesday, November 23, 2021
by Jennifer Doyle, Solutions Team Manager at Contracting PLUS
Are you in ICT? Have you ever thought about Contracting?
Ireland has become the heart of the ICT industry in Europe, and it looks like opportunities abound.
With the top global Technology, IT Services and Software companies located here, there is undoubtedly an abundance of opportunity for high-quality technical talent.  It is no surprise that many of these highly skilled individuals choose to operate as Professional Contractors, capitalising on the financial benefits and independence Contracting has to offer.
Many ICT Contractors possess a niche set of skills, which makes them experts in specific areas.  Being highly qualified in a niche area, especially when the skill set is in high demand can be a huge advantage if you want to explore opportunities to become a Professional Contractor.  The average daily rate for ICT Contractors is €529, so Contracting can put you in a very strong financial position.
Although the pay is attractive, it is not the only reported benefit of Contracting.  83% of ICT Professional Contractors reported being highly satisfied with the work itself.  The average contract length in an ICT role is 14 months, this allows for plenty of change, learning, upskilling and variety in the types of roles you can choose.  94% of ICT Contractors expect the number of contract roles to be the same or greater in the next 3 to 5 years.  So it appears there will be plenty of opportunities available for you as a Contractor in the ICT sector in the years to come.
Why Contracting?
There are many benefits to becoming a Professional Contractor.  Contracting gives you the opportunity to increase your take-home pay, choose the companies and roles that appeal most to you, determine your own work hours and create the ideal work/life balance for you.  What is there not to love!
To top it all off, Contracting PLUS is here to guide you through your Contracting experience.  We are the experts in the Contracting Field and want to make Contracting as simple as possible for you.
We look after your tax, payroll, accounts and can give you all the advice you need to get set up compliantly.  You won't have to worry about any of the administration and you are guaranteed a speedy and hassle-free set-up process (great when you need an immediate start).  Plus, you will be assigned a Dedicated Account Manager to answer any queries you may have along the way!
Give Us a Call Today
Becoming a Contractor has never been easier.  If you're interested in Contracting and you have never Contracting before, then give us a call on 01 6110707 and speak to one of our qualified Contracting Consultants or book a call HERE.
Contracting PLUS – Making Contracting Simple
See related articles
All your questions answered
---