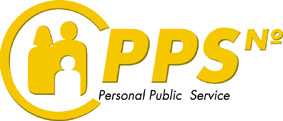 New to Contracting In Ireland: A guide to your PPS Number
Posted Tuesday, April 23, 2019

Are you new to Contracting in Ireland, and wondering how to get your first PPS number. Here is all the  information  you need to know..
What is a PPS Number?
Your Personal Public Service number (PPSN) is a unique reference number given to you that helps you access social welfare benefits and public services in Ireland. To get a PPSN you must make an appointment.
Who can get a PPS number?
In order to get a PPSN you must have a need for one. For example, If you are starting work for the first time in Ireland you will need it to register with the Revenue Commissioners.
Some other examples where you may need a PPSN are:
All social welfare services
The free Travel Pass
Student ID.
Public Health Services
Housing grants.
Driver Theory Testing and Driving Licences
How can I book my Appointment?
To get a PPS number, you can make an appointment online at MyWelfare.ie
You would need to attend your nearest PPS Number Allocation Centre.
It will take approximately 4-5 days for your notification of your PPS number to arrive after your appointment
What will I be asked for?
Proof of address: You will need to bring with you a paper copy of proof of your address.
Proof of identity: You will need to bring an official ID.
Reason PPSN is needed : You will need to explain and show evidence of why you need a PPS number. When you register with Contracting PLUS, you will be provided with the proof of contract work to provide for your appointment.
If you are considering relocating to Ireland as a contractor, talk to us. We can help you set up as a Professional Contractor immediately. Call us on 1800 54 54 22. We are always happy to discuss your personal requirements.
Contracting Plus – Making Contracting Simple
---