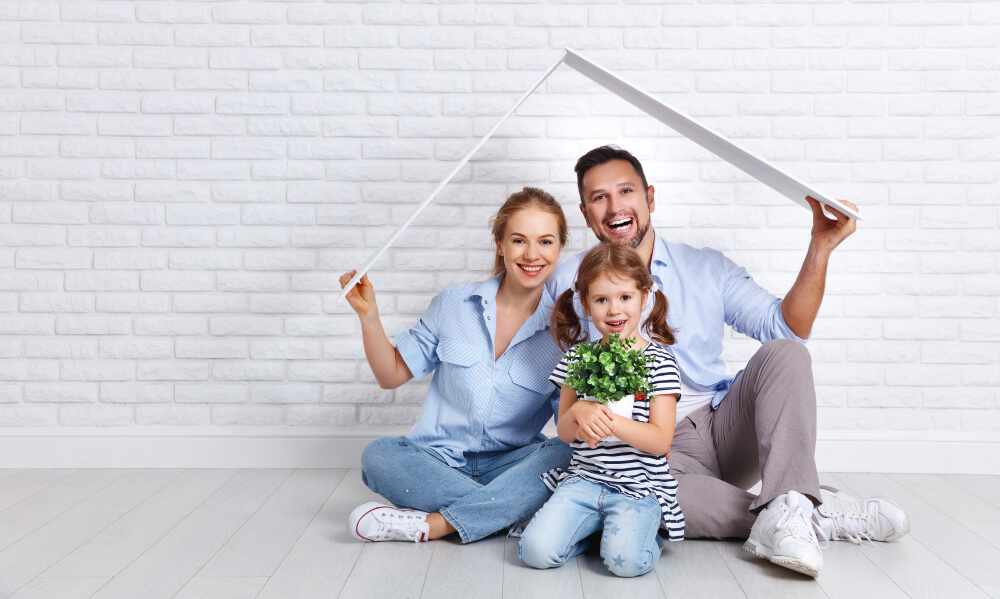 5 Steps to help Independent Professional Contractors get Mortgage Ready
Posted Tuesday, September 4, 2018

There are a number of misconceptions among Independent Professional Contractors when it comes to the perceived difficulty of getting a mortgage.

There are literally thousands of self-employed people who are eligible for (and have successfully gotten) mortgages. I should know. I'm one of them.

For the most part the process is very similar to being an employee, but there are a few extra documents you'll need; but Contracting PLUS will prepare these for you.
2 years financial accounts (though some banks are settling for less these days)
6 months business bank statements (including business credit cards)
2 years Revenue Notices of Assessment (Tax Returns)
Tax Clearance confirmation
Once your documentation is up to date and you have sufficient income, you are no worse off than an employee applying for a mortgage. In fact, you're probably better off as it's likely you will be earning more as an Independent Professional Contractor than you would be doing the same job as an employee. This means you can afford to borrow more.
Follow these steps to maximise your chances of getting that mortgage for your dream home.
1.Get your finances in order
This process applies to both employees and Independent Professional Contractors. You'll be asked for 6 months bank statements so keep them tidy. Remove the direct debits to any gambling websites, show sensible spending habits, avoid randomly large withdrawals, clear off your credit card and pay down personal loans. Applying for a mortgage is no different to applying for a job. You want to put your best foot forward at 'interview' stage and prove you're a trustworthy individual with sensible spending/saving habits that's not likely to give the bank any hassle.
2.Get yourself into the right roles
Many people believe you need three or more years of accounts to apply for a mortgage. That's not necessarily true for Contractors. Banks do give mortgages to Independent Contractors but there are certain things they like to see in place.
You should have at least 12 months contracting complete (a set of accounts will prove this).
You should have more than 6 months left on your current contract (or have a new contract already in place for when the existing contract ends).
You can show a history of not being out of work for prolonged periods between contracts.
You are working in a skilled / professional role (not manual or general labour).
Copies of your previous and current contracts will cover off all of the above.
3.Stay in touch with your Recruitment Consultant
Scheduling your work is important for Independent Professional Contractors. If you're not working, you're not getting paid. So work with a Recruitment Consultant you trust and have a good relationship with. Let them know when your contract is coming to an end (the good ones will know and will be in touch with you: but don't leave it to chance in case they've been promoted to a new area or have moved jobs). Remember, you're self-employed now so you do have to take some responsibility for where your next contract is coming from.
4.Use an Accountant that understands Contracting
Your bank will put a lot of trust in your accountant. They'll need to prepare accounts, apply for Revenue confirmations, and speak to your bank about how Umbrella companies work. If you have your own company then you might have retained earnings because you haven't taken all the profits out through salary. At Contracting PLUS we explain this concept to the banks as many of their mortgage advisors don't understand this. We have worked with over 20,000 Contractors and have prepared documentation for 100's of mortgages over the years.
5.Find a mortgage broker who is used to dealing with Contractors
The banks often don't understand the concept of Contracting as a career. It's not direct employment and neither is it the exact same as a regular self-employed individual. When you don't fit easily into the banks criteria, the computer might say no. A mortgage broker who understands how Independent Professional Contractors operate will be able to work with the banks to explain the industry and maximise your borrowings. Contracting PLUS have identified a number of Mortgage Brokers who operate nationwide, who understand Contracting and have a positive track record in getting mortgages for contractors. Contact us for this list.
Mortgage Tips for Independent Professional Contractors
Keep your accounts up to date: nothing older than 18 months.
Be organised. You'll need copies of bank statements, contracts, accounts, payslips, tax returns, passport, proof of address, etc.
Get a free cloud storage account and start saving and organising the documents you'll need: it'll save you a lot of time come application time.
Don't give up. If you don't have the right documentation in place, then just bide your time for 6 or 12 months. Buying a house is a slow process. By the time you find the right house you'll probably have all the documentation you need.
Check out your credit rating with the Irish Credit Bureau (www.icb.ie). If you spot a mistake you can have it amended before applying for your mortgage.
Reduce your personal debt and borrowings where possible. The less debt you have, the more you can borrow.
Try and have some money saved. You'll need a deposit, but if you can show you have additional savings to cover your salary in quieter months this will help. Ideally build up this fund through regular savings.
         Contracting PLUS – Making Contracting Simple
---