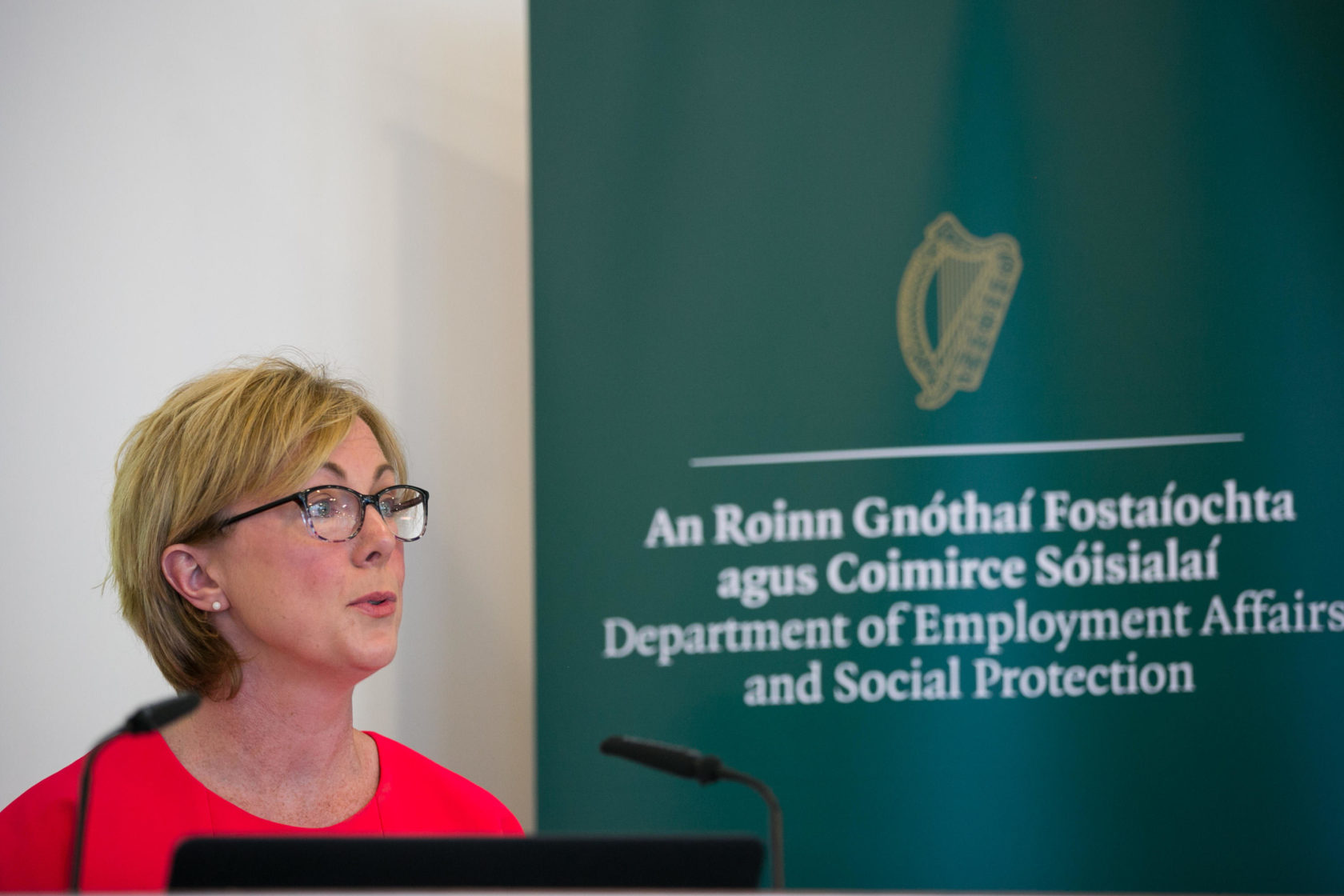 Jobseekers Benefit for Independent Contractors
Posted Wednesday, May 1, 2019
By Jimmy Sheehan, Commercial Director, Contracting PLUS
There was a little bit of media noise earlier this week when Minister for Employment Affairs and Social Protection, Regina Doherty, 'announced' that the Jobseekers Benefit would be extended to Independent Contractors (i.e. self-employed people).
While this is a positive step in terms of parity of benefits between employees and the self-employed, it is merely the Government following through on a promise they already made in October 2018 when the Budget for this year was announced.
One of the hurdles candidates often mention before taking a Contract role is the loss of Social Welfare benefits and the perceived fear of what that might mean for them.
This announcement will make the conversation between a Recruitment Consultant and a Candidate a little easier.
Other Social Welfare benefits which Independent Contractors can avail of include;
Jobseekers Benefit (from November 2019)
Jobseekers Allowance (means tested)
Invalidity Pension (commonly referred to as 'sick pay')
State Pension (contributory)
Maternity Benefit
Adoptive Benefit
Guardians Payment (contributory)
Best Advice for Independent Contractors
Despite the Social Welfare Benefits that may be available, I'd always advise Independent Contractors to have certain insurance cover in place.
Income Protection
This is a tax deductible expense which means if you're paying €100 a month for your premium the real cost after tax relief is about €60 if you're paying the higher rate of tax.
An Income Protection policy will insure up to 75% of your earnings and will pay you your monthly income if you are unable to work. Popular causes of inability to work include back pain and work-related stress. This is an essential cover which allows you pay your mortgage/rent and put food on the table if you find yourself unable to work.
Serious Illness Cover
If you are diagnosed with a serious illness, you might still be able to work so the Income Protection Policy might not kick in. For what is most often a very affordable monthly premium you could insure yourself against a serious illness. This type of policy would pay you a tax-free lump sum (an example might be €200,000) on diagnosis which would go a long way to covering medical bills and paying day to day costs in the months when you can't work.
You can also opt to have this payment made to your spouse if you had an untimely death. Leaving your family with a lump sum payment would likely remove financial stresses at what will be a very difficult time for them.
Protect your family
If you are the main earner in your household, you owe it to yourself, and your family, to make sure you can still provide when the odds are stacked against you.
It is worth speaking to a Financial Advisor about the type of cover you should have and what the cost might be for you. Any Contractor with Contracting PLUS should contact your Dedicated Account Manager (direct contact details in your online portal) to book your free financial review with our in-house financial advisors.
Those not with Contracting PLUS can contact me and I will point you in the right direction.
P.S. The above advice is also relevant to higher earning employees.
Contracting PLUS – Making Contracting Simple
---