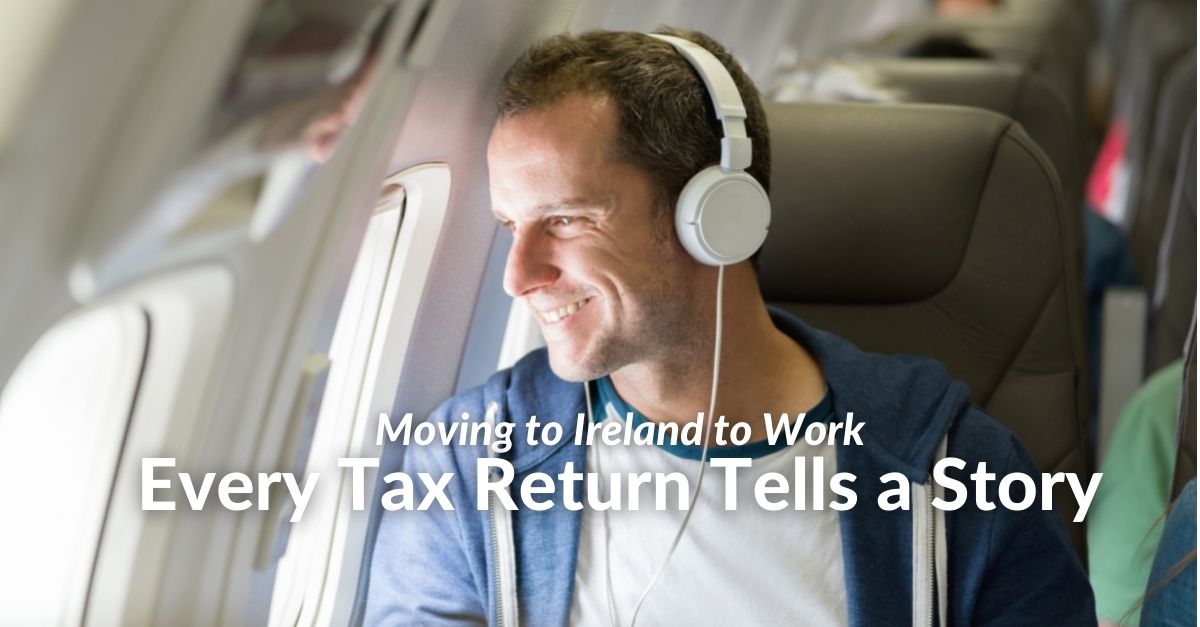 Every Tax Return Tells A Story
Posted Thursday, September 2, 2021
Welcome to Ireland, we hope you enjoy working here!
By Eva Byrne, Tax Manager, Contracting PLUS
"Céad Míle Fáilte" are probably the first words of Irish you will hear as your plane lands in Ireland.  It means 'A hundred thousand welcomes!'  Along with all these welcomes there are also a hundred thousand things to think about as a new contractor here; government rules relating to Covid, ensuring you have the correct permission to work in Ireland, registering with the tax system, finding a home, schools, doctor… and the list goes on!
As a tax adviser my job is very much enhanced by talking to people from different walks of life and helping with the tax planning part of a move to work in Ireland, especially ensuring that any possible reliefs or benefits are captured.  Getting set up in the tax system is one thing but being aware of how you might be taxed here in the future can be complex.  It's definitely a good idea to share your story sooner rather than later.
To establish how you might be taxed here and what tax reliefs you should be considering I need to find out a little of your back story so we'll chat about:
Where you were born and grew up and even where your father is from
If you are married, separated, or divorced
When you arrived here and what your plans to stay are
I can then get into the nitty gritty of the best way for you to organise yourself so that you can avail of any tax reliefs available.  You may be eligible for 'Split year relief' which could potentially reduce your Irish tax bill significantly by removing foreign employment income earned before your date of arrival.
If you are coming to Ireland for the first time and plan to stay awhile then you might benefit from the favourable 'Remittance' basis of tax, and with careful planning you can keep your foreign savings, earnings, or investments out of the Irish tax system.
Tax should not be a driver as to how you live your life.  Understanding the system and insightful planning can make a significant financial difference to you and your family.
So what's your story? Call 01 6381870 today and tell us…
Contracting PLUS – Making Your Tax Return Simple
For help with any of your Tax queries
---