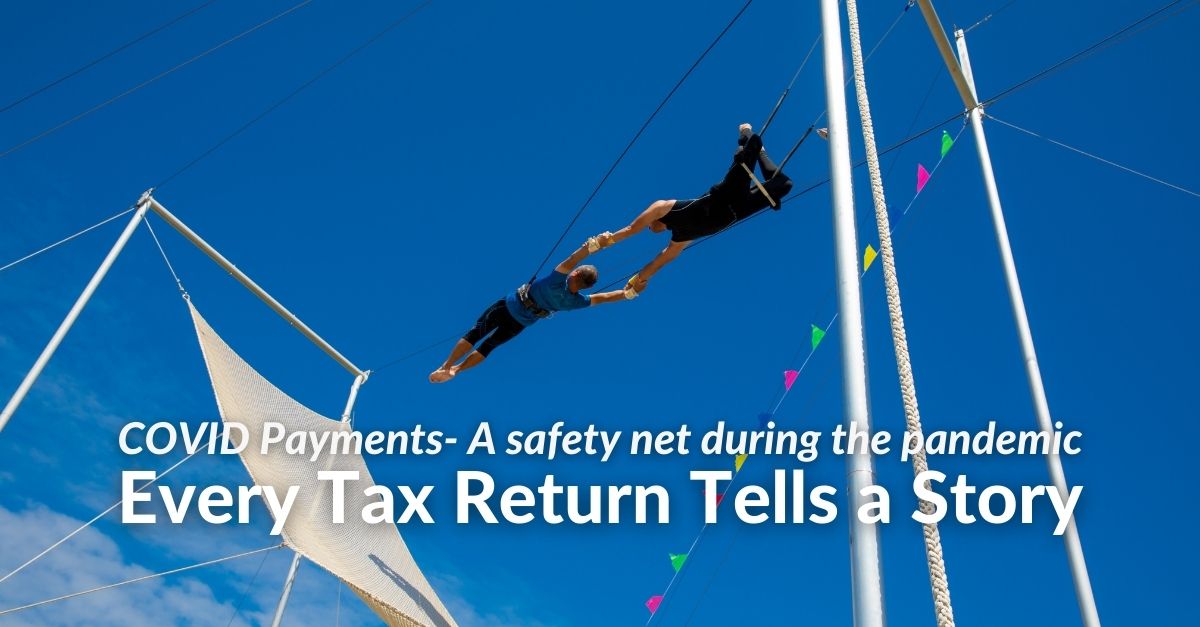 COVID Payments- A Safety Net During the Pandemic
Posted Thursday, September 23, 2021
By Eimear Larrissey, Tax Analyst, Contracting PLUS
When the bells rang in for 2020, no one expected that the income of over 600,000 people would disappear, and they would be relying on Government payments to survive.  While it didn't replace their income, it was certainly a safety net for many who, through no fault of their own, needed it to support them and their family.
These 'temporary' payments slowly evolved into long term payments and this is now having an impact on people's tax liabilities.  With the 2020 Income tax return deadline approaching next month, I'm noticing a common theme of the impact of these payments together with a few twists and turns!
Like other social welfare payments, the Pandemic Unemployment Payment (PUP) is taxable.  Thankfully there's no Universal Social Charge (USC) or PRSI.  The Temporary Wage Subsidy Scheme (TWSS), which became the Employment Wage Subsidy Scheme (EWSS), is considered untaxed salary and so the taxes (including USC and PRSI) are due.
At the beginning of 2021 Revenue prepared calculations for many people to reflect their position for 2020.  Taxes due could be paid immediately or spread over 4 years.  However, those required to file an Income tax return (Form 11) must arrange payment of any liability by 31 October 2021.
Some employers took up the one-time unusual facility of paying the wage subsidy taxes on behalf of their employees.  This is another twist as typically, employers paying your taxes would be considered a taxable benefit for you, but Revenue are not enforcing this rule here.  This concession only runs until the end of September 2021, so not much time left to ascertain your position.
I enjoy working through whatever scenario is facing our clients or indeed their other half when preparing their tax return.  Don't forget, if there's a surprise tax liability there may be ways to reduce it with allowable health expenses, tuition fees, e-workers relief, Stay & Spend credit or options around pension payments.
Tax should not be a driver as to how you live your life.  Understanding the system and insightful planning can make that financial difference for you and your family.
So what's your story? Call 01 6381870 today and tell us…
Contracting PLUS – Making Your Tax Returns Simple
For help with any of your Tax queries
---