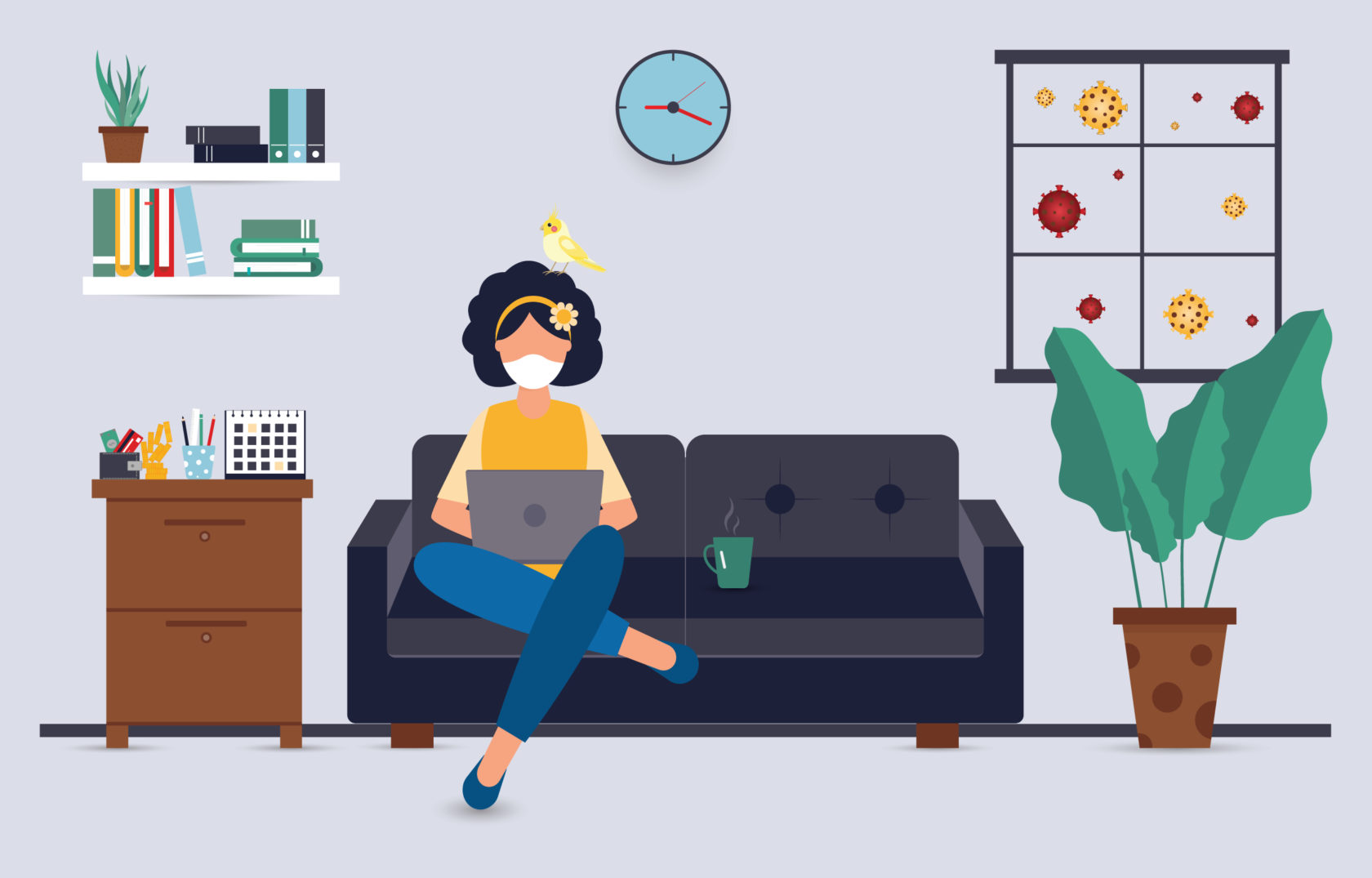 Covid-19 & Business Expense Claims
Posted Wednesday, November 4, 2020
by Jennifer Doyle, Solutions Team Manager at Contracting PLUS
The year 2020 has brought with it a lot of changes. For many, a significant change is that working from home full time has become the new norm, and it looks like it will remain that way for some time yet.
Given this, it's no real surprise that we've seen an increase in queries about the allowable business expenses that can be claimed when working from home. We thought it might be a good time to refresh on the common business expenses Professional Contractors can claim.
Generally speaking, you can claim expenses where wholly, exclusively and necessary for your role, and these should be backed by receipt.
Home Office Equipment
Prior to March 2020, many did not have a dedicated office space at home and so have incurred costs in setting up this space. Having a dedicated work space, separate to where you sit and eat breakfast in the morning or watch T.V. in the evening, has been shown to assist in keeping hold of a good work/life balance, reducing distraction and increasing overall productivity. Common allowable expenses for setting up this space include a desk, chair, lighting and shelving.
Equipment & Software
The most common expenses include a laptop/desk PC, monitors, printers and scanners, along with any software needed to perform your role (e.g. Microsoft office, CAD etc.). Technology now allows us to communicate in more ways than ever before, so additional equipment such as webcams and headphones may also be required for the many Teams / Zoom meetings that fill up the weekly calendar.
Bills & the E-workers Allowance
A percentage of your internet and phone/landline costs can be claimed monthly. For those incurring costs for working at home, such as heating and electricity, there is also the E-workers Allowance. The E-Workers allowance is a daily rate allowance of €3.20 per day. It may not sound like a lot, but it adds up to around €700 over a 12-month period! Drop your dedicated account manager an email if you are working from home and we can set this up for you.
Postage & Stationery
While your monthly postage and stationary costs may be small, they all add up. Claiming expenses with Contracting PLUS is quick and easy through our app (simply take a picture or screenshot and upload) so even the little items are worth it.
Training & Development
While not necessarily related to working from home, we've also seen an increase in queries related to training and development. A lot of us have taken the additional downtime we have this year to upskill and avail of online training. As a Professional Contractor, you may also be able to claim tax relief on these costs, either through the Umbrella or Limited Company, or in your end of year tax return.
If you have any queries on business expenses, or how to claim them, simply pick up the phone to your Dedicated Account Manager who would be happy to answer any queries you may have.
Like to learn more about Claimable Business Expenses
Talk to Us
Get in Touch
Contracting PLUS – Making Contracting Simple
---