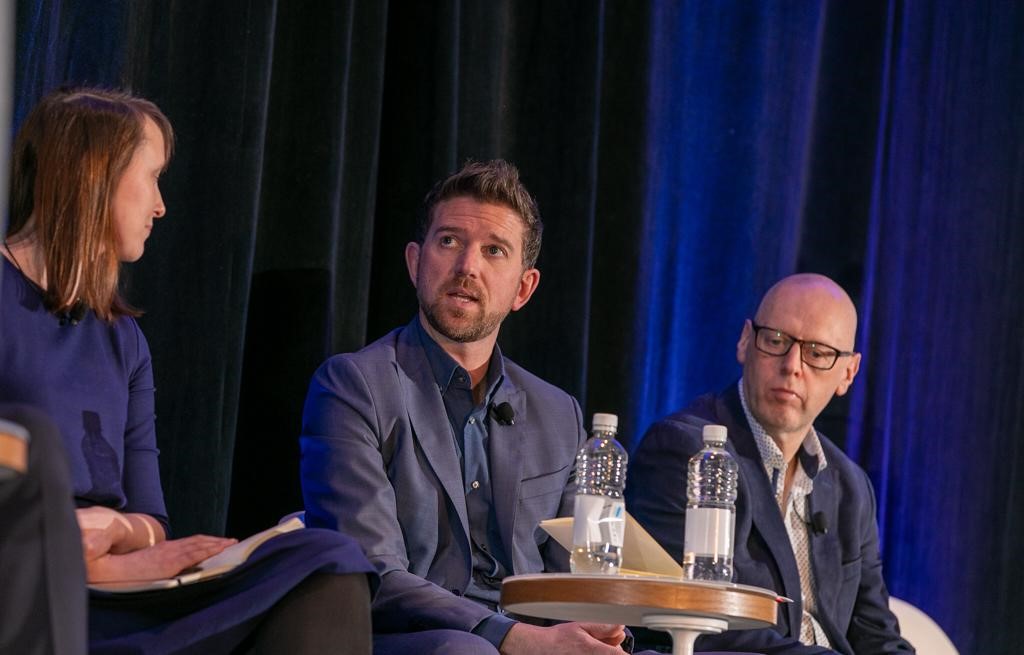 Contracting – The Future of Work
Posted Monday, February 24, 2020
By Jimmy Sheehan, Commercial Director, Contracting PLUS
While speaking recently at the National Recruitment Federation Annual Conference in Dublin, I was raising some points about Contracting in Ireland. Following that I've received a number of queries on how companies can compliantly engage Independent Contractors.
IR35 (UK legislation which essentially brings parity to the taxation of Independent Contractors and employees in the UK) is confusing a lot of people. It's worth noting that it is UK legislation and has no effect on any contractor operating in Ireland through an Irish Company.
What this legislation is doing however, is bringing UK Contractors to Ireland to search for contracts, and while here, they want to use their UK Company which is perfectly acceptable. More on this can be read here 'I am a UK Contractor'
Contracting is becoming more popular
Many people I spoke to at the conference were keen to understand why Contracting has become so popular.
There are essentially two different drivers; the individual and the economy.
From the individual's point of view, contracting offers candidates control over how, when and where they work. It gives them better opportunity to earn more money, gain more experience and build wealth for their future.
Flexible working is a buzzword used a lot more than it is actually implemented. As a contractor in demand you can essentially decide the type of flexibility that works for you and implement that.
The economy is also creating more contract roles. When there is uncertainty in the market-place, companies typically opt for contingent project teams rather than hiring full time employees. There is no doubting that there are uncertainties we can't control (Brexit, Trump, China and a new, potentially left leaning Government in Ireland), but opting for contractors mitigates the future risk.
Andrew Burke, Professor and Dean of Trinity Business School, has published studies which show that Contractors don't displace employees. Quite the opposite in fact. When a company engages a number of contingent workers, these people over time increase the company's economic activity which leads to more employees being hired.
The role of Recruitment Agencies
An agency with a Contract desk is building a recurring revenue base and as any business owner knows, it's much easier walking into the office on the first day of the month knowing for sure that there's a chunk of revenue already lined up.
Having a contracts desk also protects your agency when a recession hits and the permanent placement roles all but grind to a halt. The contracting opportunities increase even more during a down-turn.
Educating your clients on the legal and tax landscape is a really important part of your role. Knowing the basics, and knowing them well enough to deliver them with conviction is important to ensure your clients that there is absolutely no risk to them by engaging Independent Contractors (always assuming they are engaging them compliantly and then managing them compliantly.
To help with this you can request a copy of a guide I created called 'How Companies Successfully Engage Independent Contractors'.
Professional Contracting is the ultimate expression of flexible working arrangements. Contractors can choose, when they work, where they work, for whom they work, how many days/ hours they want to work, all of which allow them establish the best opportunity to truly get a proper work-life balance which works for them.
If you're interested in Contracting, and you've never contracted before, then call us and speak to one of our qualified Contracting Consultants and learn how easy it is to get started. We look after all your tax, payroll, accounts and all the advice you need so you don't have to worry about any admin.
We also have a good article on How to Start Contracting.
I'd also recommend speaking with a recruitment agency who have a Contracts team that work in your area of expertise. Having a good relationship with a Contract Recruiter will mean you always have your next project lined up.
If you are a recruitment company building out your Contracts Desk we would be delighted to assist your team, we have an agency training programme available that covers all things Contracting, which we love to share.
Contracting PLUS – Making Contracting Simple
---